About Naka Productions
Naka Productions, Inc. is a full service, award winning video production company based in North Carolina. Awards include the coveted Emmy, Silver and Bronze Tellys and two Gracies (Gracie Allen Awards).
Independent projects include Pathway to Healing, Wild in Corolla, Moving America's Lighthouse and The Spirit of Sacajawea, which aired nationally on PBS in November 2010.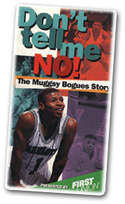 Naka's work includes documentaries, corporate production, cable television series and specials, non-profit projects, multimedia, web video and public television. Credits include Don't Tell Me No! The Muggsy Bogues Story, Richard Petty: The Legend and Youth Voices, Grown Up Choices for S.A.V.E. (Students Against Violence Everywhere).
Naka is in pre-production on a historical documentary based in Montana and has been hired by the Shoshone-Bannock tribe to document their tribal history.
They completed The Newport Effect, their feature length documentary about the Newport Folk Festival in 2014.


---
BEVERLY PENNINGER
Beverly Penninger is a writer/producer who loves her work and enjoys new challenges. As the president of Naka Productions, Inc., she works with a broad range of clients, including corporations, non-profits, cable networks and PBS.
Meaningful relationships and strong storytelling are essential to her work. Whether she's working with Dr. Maya Angelou for The Hallmark Channel, spending a year on the road with Richard Petty, chasing stories for The Food Network or exploring the inner workings of the NBA and NASCAR, Beverly has a passion for knowledge and for finding the heart of a story.
She has enjoyed a long-term relationship as a contributing producer for PBS, producing several Emmy award-winning and nominated series, like New South Crossings, Queen City Christmas and Fingerprints. She has also written and produced several independent documentaries and video projects, including Pathway to Healing, Wild in Corolla, Moving America's Lighthouse, The Spirit of Sacajawea and Take it Outside: The US National Whitewater Center. She recently completed The Newport Effect, an in-depth examination of the history and impact of the Newport Folk Festival.
For the Junior League of Charlotte (JLC), she wrote and produced the Telly Award winner and Emmy nominated In Our Words and From The Heart, their latest project about bullying. It went on to win a Emmy and a Bronze Telly. She also recently completed a national PBS special about the Auction Rate Securities scandal.
In 2001 she was named one of the Top 100 producers in the country by Audio Video Multimedia Producer Magazine and, since that time, she has gone on to numerous Emmy nominations, including two wins: Best Documentary for The Spirit of Sacajawea and Best Public Affairs show for From The Heart, plus two Gracie Awards, one for The Spirit of Sacajawea and a second in May 2011 for videos she produced as part of an interactive website for Wells Fargo, www.planforwhatsnext.com.
Personal and professional growth remain essential to Beverly's career and she is pleased to have been selected for Wildacres Writers Residency, a Creative Capital Professional Development Workshop and the 2010 CPB/PBS Producers Academy. In 2007, at the Reel Screen Summit, her pitch won top honors at Pitch It: The X Factor.
View Beverly's Resume »
beverly@nakatv.com
---
ALYSON YOUNG
Alyson Young is a visionary who seeks and brings to life meaningful interactions between people, places and things. The words "Fun" and "Focused" come to mind. With over 30 years of professional work and broadcast experience ranging coast to coast, Alyson brings an enlightening perspective to her work, a perspective that is rich and rewarding.
Her areas of expertise are sales, marketing, fundraising, client and event services, broadcast production, education, training and career placement. Alyson brings a magnetic level of energy, creativity, and humor to her work. She keeps a team focused while working in a positive environment and is able to orchestrate goals that lead to results.
Much of Alyson's professional time is spent in Charlotte, NC as an owner/operator of the Carolina School of Broadcasting (CSB), an accredited broadcast communications technology school, celebrating over 50 years of continuing broadcast education. She serves as president of the CBT- Board of Directors and as a CSB co-director. Under her leadership, CSB achieved ACCSC National Accreditation and DOE approval for federal financial aid programs. In 2007, CSB received a School of Distinction Award. CSB is a member of the NCAB & SCAB and Alyson serves on the NCCCS Advisory Board.
For recreation, Alyson likes to play outdoors and travel the world. She is at her best and happiest listening to live music, on or around water, hiking through the woods or climbing mountains.